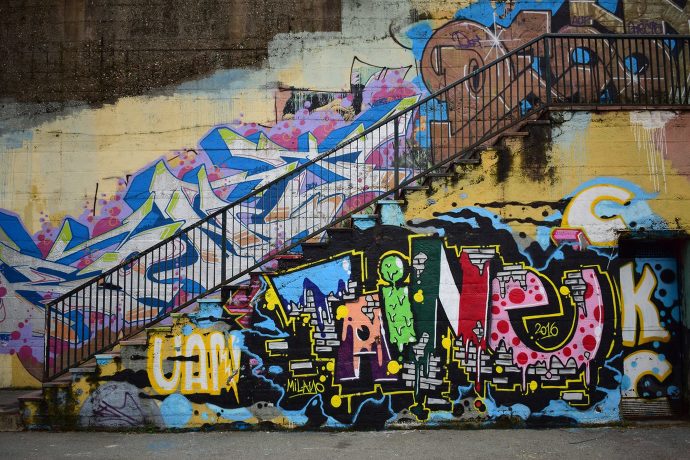 down the rabbit hole five
And just like that, it's Friday again! How'd your week go? Hope it was lovely. I have been so busy with work lately, and with my new social media and event planning responsibilities, I've spent A WHOLE LOT of time on the internet, but mostly for work stuff. Not sure how interesting that is for this here blog, but I'll do my best!
First of all, the photo above. I did a photo shoot recently with urban art as my backdrop, so you could say I'm drawn to that look right now, especially.
This house caught my eye. Eastern meets Western design philosophy done beautifully!
Planning to try this sliders recipe over the summer. I'm drooling already…
I heart this pretty print, and the site itself makes my budget shiver.
Discovered this blog the other day, and now I'm like, where was this when we were remodeling the kitchen?!?
That husband guy and I are celebrating our tenth wedding anniversary this year. Apparently, the traditional gifts for that are aluminum, tin and diamonds. Maybe I'm the only one who sees the irony in those options? Here's what I ordered for him, though. Maybe I should stuff it with diamonds??? HA!
So there you go, a list of my internet discoveries this week, that don't involve work. That was easier than I thought, actually… Maybe you'll find something useful, fingers crossed!
xoxo, amy