Ok, so I totally meant to post this last week and then got caught up in massive Christmas prep.  It was a cheat image due to lack of time, because it's not technically a random photo taken while out and about.  Which is really what I intend this weekly post to be.  But! I really am pretty excited about this shot, so it's not a bad cheat, right?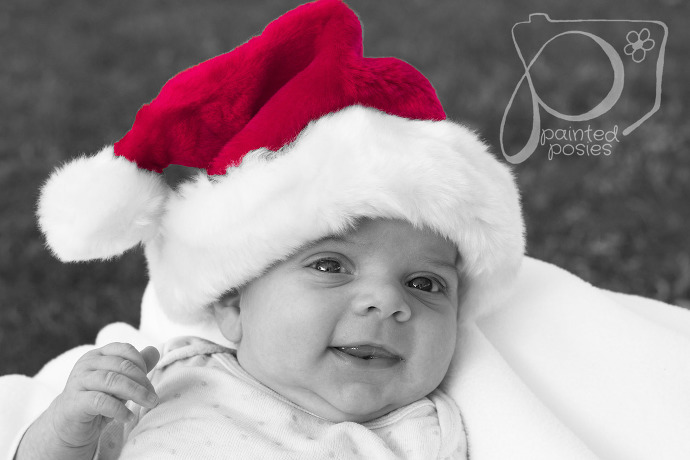 Obviously, I edited this picture. I highlighted the hat, selected the inverse and removed the color.  I adjusted the exposure for the new black-and-white image, did some touch-up and promptly fell in love. I hope you aren't too tired of Christmas just yet! I think with this image post, I can close up our holiday season.  On to 2016!
I hope you had a beautiful holiday, whichever one you celebrate!